FLAKE
3D puzzle as a presentation gift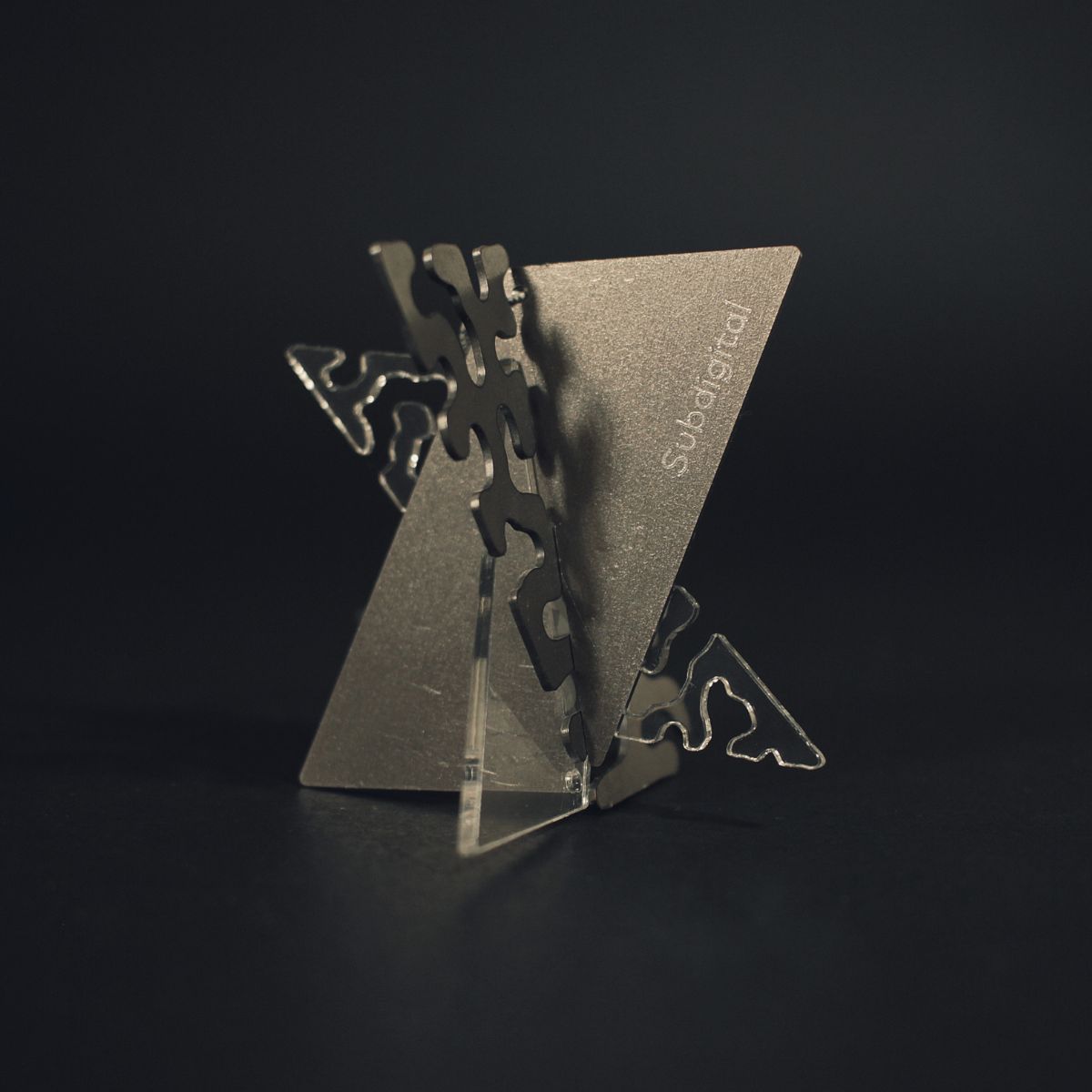 Our way of thinking and skills associated with parametric design procedures are present across all our projects. This attitude to the tasks we face has become our main characteristic. It is also embodied in our Christmas present for our clients and friends. We created a unique puzzle which reflects the features of our creative thinking and has therefore become the bearer of the DNA of our studio.
Year: 2019
Type: Design
Stage: Design
Clients: Our friends and partners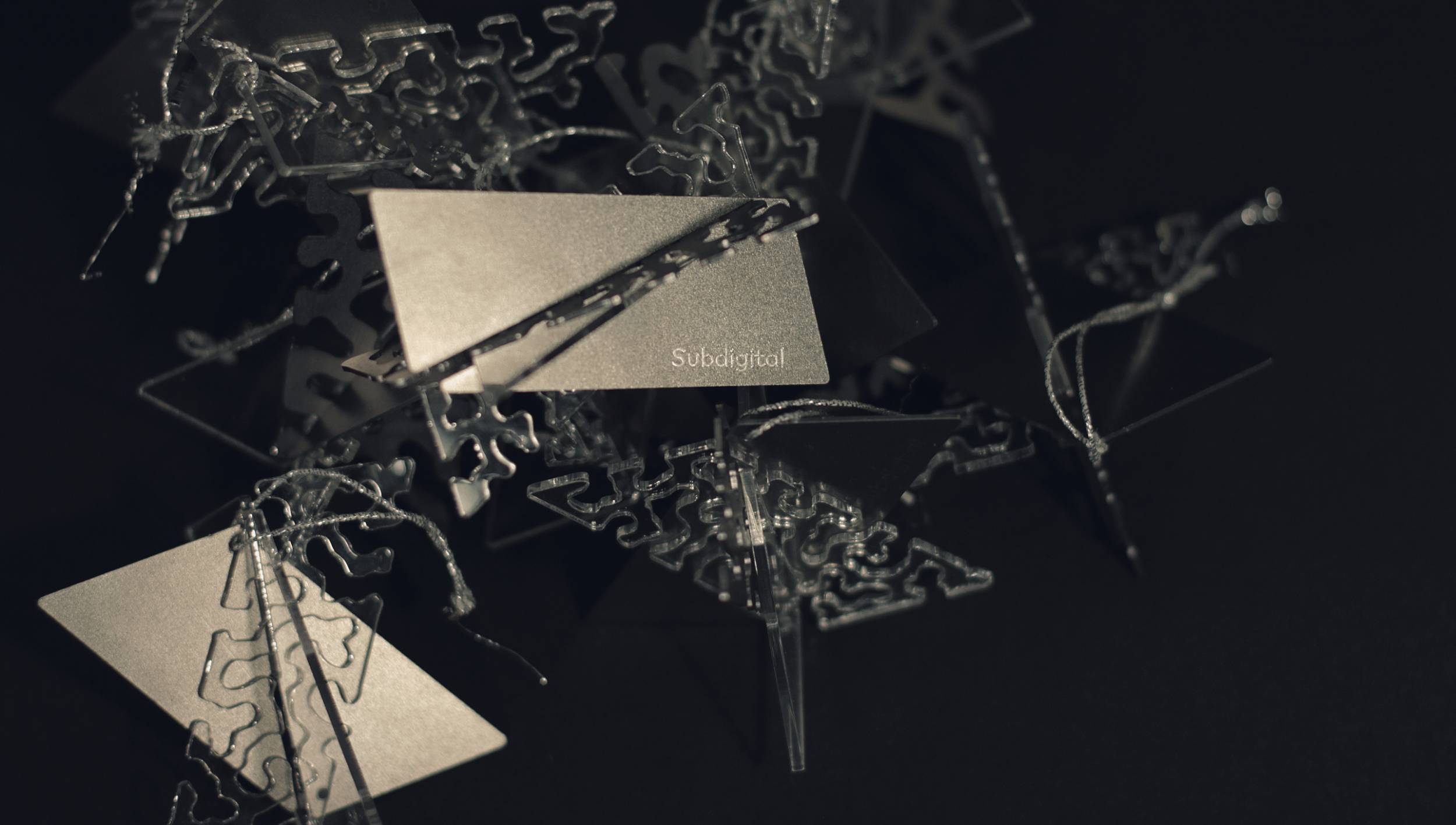 Assignment
This object was created as a thank you gift for our colleagues, partners, and friends.
We designed a small three-dimensional jigsaw puzzle from two of our typically used materials where every single piece is unique. The complex shapes of the parts demonstrate the visuality and forms we like as well as the material processing techniques we usually apply in our projects.
Inspiration by nature
The design was clearly inspired by snowflakes – not so much by their shape, even though the resulting design resembles it, but mostly by the myth that no two snowflakes are alike. This is not true in nature but the idea constituted a challenge for us. We created 400 unique puzzle pieces from two different materials, which can be combined in millions of different ways (exactly 396,010,000).
Parametric design
Such uniqueness was again made possible by parametric design, thanks to which we were able to generate many structures in a way that each piece was different and yet they could be combined with each other. We developed a design process defined as a sequence of rules and parameters that generate shapes. The final form of such a process is not a single object but a series –a family of objects that are alike and have similar properties.
Production
The creation process consisted solely of the laser cutting of all 400 pieces out of sheets of plexiglass and steel. Our clients and acquaintances always received four parts, so they had an original puzzle in their hands, which, after being assembled, turned into an ornament or a unique piece of jewelry.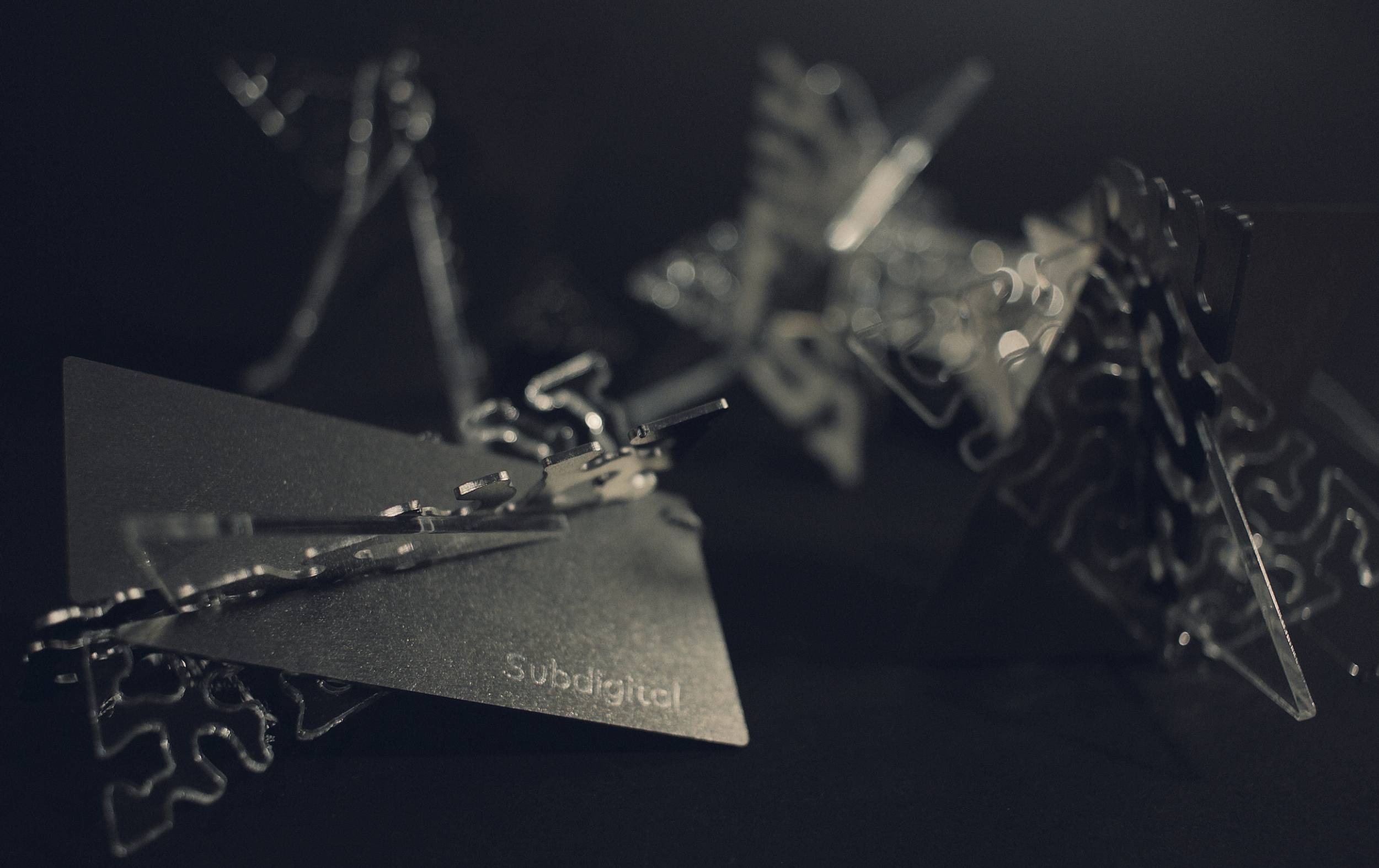 ---