EDDYPARK
Design depository of rehabilitation equipment for office spaces.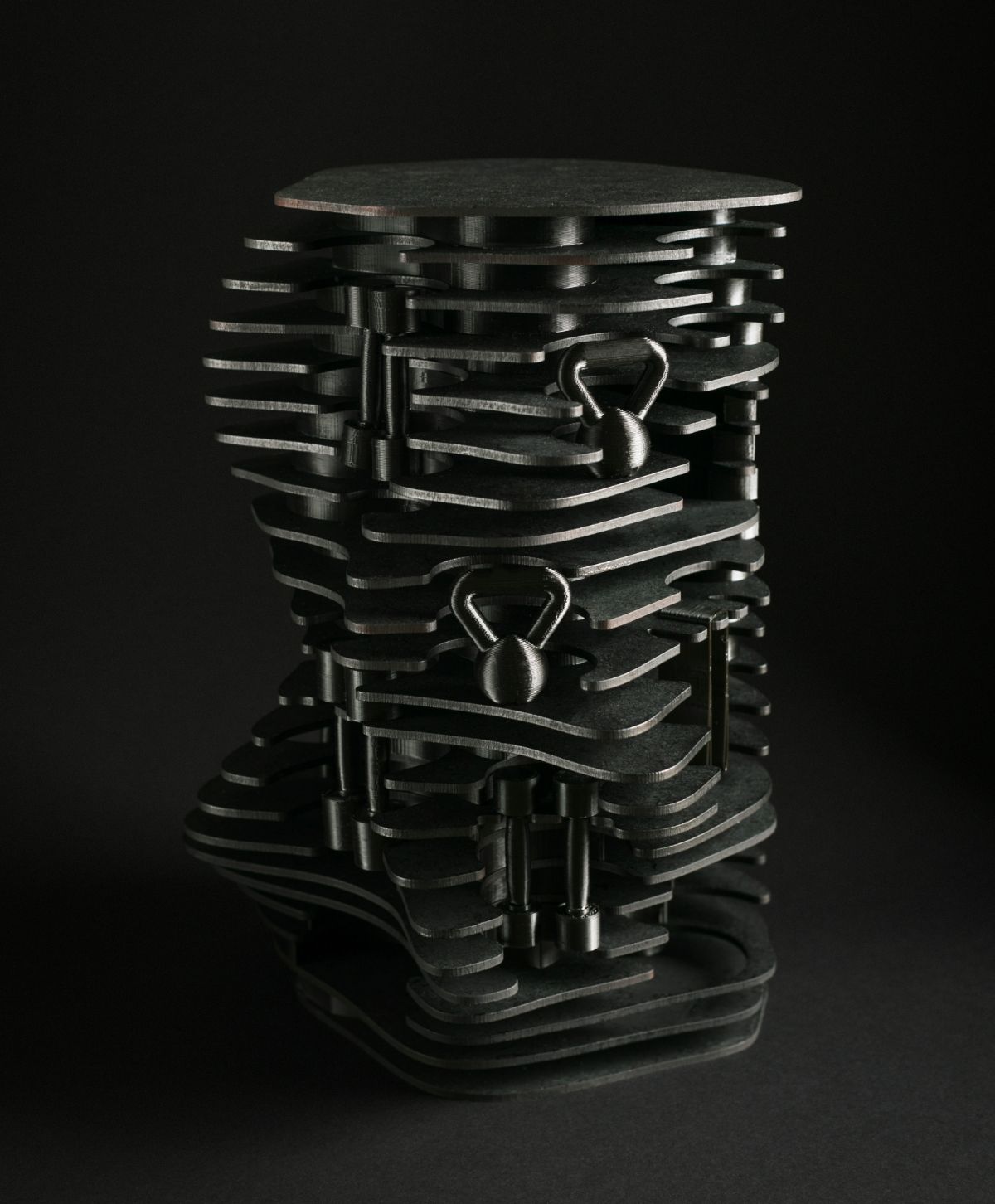 In modern companies, the quality of the working environment and services for employees form a part of employee benefits. Companies strive for a healthy, motivating, and pleasant environment that should be also representative. A healthy and satisfied employee is also a good employee. Such requirements often lead to bespoke solutions. This was also the case of Eddypark, an innovative product concept which combines an attractive depository of rehabilitation equipment with the services of physiotherapeutic mentoring provided by our client.
Assignment
At the beginning of the project, the client's idea was to bring first-class physiotherapy exercises to those office workers who would like to stay active even during working hours. Our task was to design the shape, propose the finishing materials for such tool and redefine office breaks. The result was meant to bring a comprehensive package of exercises as a service which increases the quality of working environment. After all, it should not be merely a vbox for storing rehabilitation equipment but rather an aesthetic and active addition to the 21st century office.
Material and production
The set is made of shaped plywood sheets and recycled textile panel spacers. All unique parts are interlinked and together they form an organic structure. This solution gives Eddypark special character and helps to distinguish it from similar competitors' products. We have supported the brand identity by the boldness of the model together with the sustainable material concept and socially responsible production in a sheltered workshop.

Use
Eddypark defines workplace exercise areas. It can be used for individual exercises, but an important part of the concept is a custom setting of exercises for each user through a mobile application, videos or exercises with a physically present coach.
Solution concept
The basic requirement was the ergonomics of use. We based the modelling of the form on the dimensions and way of handling and using the rehabilitation equipment. The esthetic concept was inspired by the shape and structure of the vertebrae. With the help of the parametric design software, we processed the ergonomic principles into a unified system. This is how we got a tool that helped us identify the most suitable form among various options. It also enabled us to modify the number, composition and types of exercise tools without having to redraw everything from scratch. The versions of Eddypark were generated automatically with a simple modification of input parameters.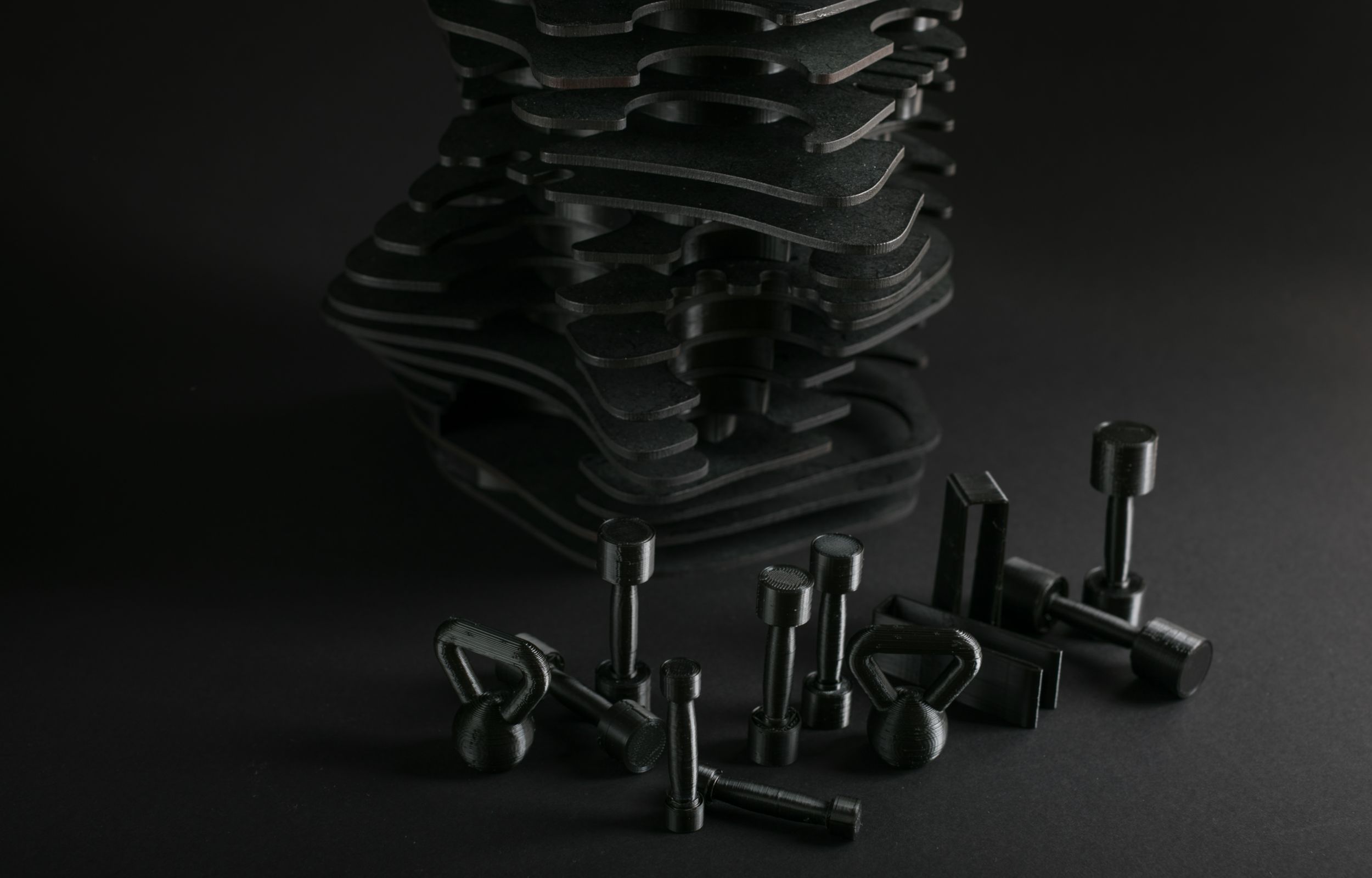 ---